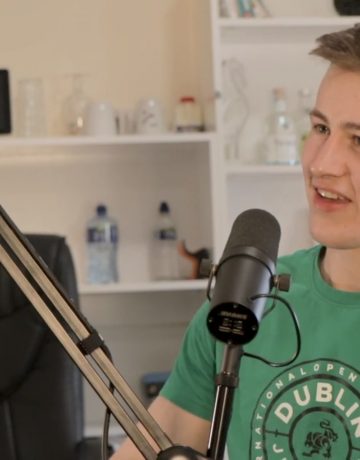 Jack Dolan
Biography:
I am Jack Dolan, and Jiu Jitsu is my life.
Growing up with Aspergers Syndrome was tough, and always found it hard to be included in school/with others in general. I've had some fairly bad lapses in mental health as a young teen also, and was miserable with no passion for anything as I hopped from hobby to hobby. I tried everything from soccer to GAA, from hockey to tennis, from swimming to art, from chess to karate.
In 2015, I took note of McGregor's rise to the top, and was enticed by his charismatic persona. I became interested in MMA, having been familiar with the sport for a few years as my cousin Marcus had been training in the old gym (formerly known as Evolution MMA) and is now one of my main training partners, with him being promoted to purple belt this year. Having been ridiculed for expressing an interest while in school, I decided to take my first class that summer away from scrutiny temporarily. This was during the heated world tour press conferences for the Aldo Championship fight, and I had thought all these things were all very common-how wrong was I!
I jumped into my first teen MMA class with Michael Davern on the 8th June 2015, both extremely nervous, but somewhat confident due to my now useless karate experience. I had no idea what Jiu Jitsu was and became hooked straight away. I progressed to the adults classes within a few months as I was relatively tall for the teens, and that class was not as established as it is today.
Over the coming months, I would up my training from once a week, to twice, to three, four, five or even six times a week before the next May. This was my junior cert year! Once summer came along, I was training twice a day a couple times a week and had picked up some medals, including NAGA gold and Irish Open Silver at white belt. All the while, ridicule for my new found passion was becoming fairly annoying, and realized how childish most of my peers were. I much preferred rolling and sharing techniques with guys and girls twice or nearly even thrice my age than going to discos.
12th October 2017 was the day I received my blue belt from Tom King, and approved by my coach Kieran Davern. That was, up to that point, the proudest day of my life. I was overcome with emotions and couldn't hold back the tears. Two days later and I won gold in my first competition in my new rank. December '17 to June '18 was rough. I had been preparing for the European Championships in Lisbon when I had suffered bursitis in my knee three weeks out. This spelled the start of a nightmare with my weak joints. I injured my other knee soon after, requiring surgery and re-injured the other before I was due to compete in Liverpool. Two surgeries in three months was hellish, spending a lot of time on the couch, but still going to watch class after school every night. 2018's summer was the start of me accepting I needed to get strong to avoid these injuries. I began lifting weights when class wasn't on in the CrossFit area a few times a week and still do to this day. As a result, I recovered quickly, and never felt more bulletproof and confident in my body.
I returned to competition in no time and had won the IBJJF Dublin Open before the year was out. 2019 was a completely different challenge with the daunting Leaving Cert on my mind every day. If it weren't for BJJ (and training 12+ hours a week), I don't think I could've done as well as I did, or have the same level of sanity. When many of my friends blindly chose college courses that they most obviously had little interest in, I chose to follow my love for the sport. While challenging, I believe I can make it work.
I am now training, coaching and competing full time while working in my family's shop at the weekends. I lead the teens' syllabus, which is fitting considering my beginnings, and also instruct the 6:30am adult fundamental classes. I have won Grappling Industries Open Weight Gold, Irish Nationals Gold and Lisbon Open Double Gold among other competitions this year. I hope to build that momentum with the top spot at the No-gi Europeans in less than three weeks.
As far as what my goals are, the main ones are as follows: to become one of the best to ever do it in competition; travel the world to train and compete; attain mass-respect for my progressive coaching style and inspire others to do the same.
I am Jack Dolan, and Jiu Jitsu is my life.